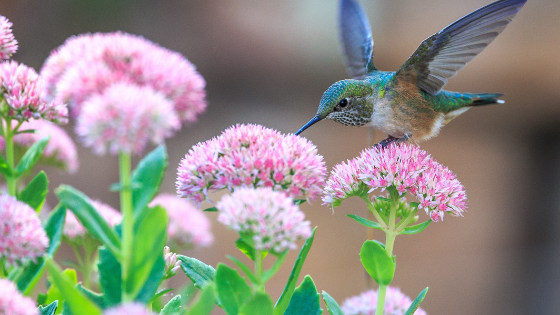 Created in 1927 by Elizabeth and Eddie Clarkson, the Wing Haven Garden & Bird Sanctuary is located in a residential neighborhood near the center of Charlotte. The Clarkson's designed the garden and sanctuary to highlight both natural beauty and birds. In addition to beautiful plants, you can find birdbaths, pools, and fountains that provide fresh water for birds.
Wing Haven also offers programs and events for families, adults, and children, including plant sales and guided walks.
Tours for All Ages
Located between Selwyn Avenue and Westfield Road, the garden is open for self-guided tours Wednesday through Saturday from 10 a.m. to 5 p.m. Admission is $10 for adults and free for children under 10 years of age.
Private tours for adults are available Monday through Friday from 9:30 a.m. to 5 p.m and require at a reservation least two weeks in advance. Tours last about 3 hours, with the last tour starting at 2:30 p.m, a requirement of 5 people or more, and costs $15 per person.
Children's tours last about 90 minutes, with the last tour at 3:30 p.m, and is available for pre-k all the way high school. A group should have at least five children, and they can stay after the tour to play in the children's garden and have a snack or picnic lunch. The cost is $5 per child while adult chaperones are free.
What You Need to Know About Visiting
Be sure to stay on the marked paths and avoid garden beds that are mulched or planted.
Do not remove or collect flowers, seeds, fruits or plant labels.
Keep smartphones in silent mode and limit their use as to not disturb the sanctuary.
Please be mindful that the gardens are tobacco-free and that pets are not allowed.
Looking for a Place to Live in Charlotte?
Addison Park apartments in Charlotte feature wood-burning fireplaces, attached or detached garages, and are just minutes from Uptown Charlotte. To learn more, call (844) 681-7057 or visit www.addisonparkapt.com.