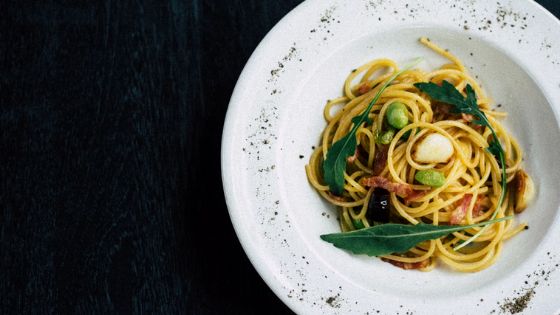 We hope that community members of our Addison Park apartments in Charlotte, NC enjoy these recipes!
Cooling Cucumber Salad
Start your guests off with something cool to get their appetites going.
Ingredients
One strip of thinly sliced lemon zest
2 tbsp. of fresh lemon juice
2 tbsp. of extra-virgin olive oil
Five small Persian or seedless cumbers (or one small regular cucumber)
¼ tsp. of celery salt
Cut or tear the cucumbers into irregular pieces and place them in a bowl, then season lightly with some extra celery salt. Allow that to sit for anywhere from 5 minutes to an hour.
Whisk the olive oil, lemon zest, lemon juice, and celery salt in a bowl together. Pour over your salad or allow your guests to add as desired.
Delicious Green Beans
These green beans can serve as a healthy and delicious side!
Ingredients
¼ unsalted and roasted almonds
2 pints of cherry tomatoes
2 tbsp. of olive oil
2 tbsp. of Sherry or red wine vinegar
One grated garlic clove
A pinch of cayenne pepper
1 tsp. paprika
2 pounds of trimmed green beans
3 tbsp. of vegetable oil
Preheat your oven to 450°. Place the tomatoes on a rimmed baking sheet and roast for about 15-20 minutes, turning once. Put the almonds in a food processor and finely chop them, then add your garlic, vinegar, olive oil, cayenne, paprika, and half of your tomatoes. Pulse the ingredients to a course pesto-like consistency, then season with salt and pepper.
Next, heat your vegetable oil in a skillet over medium-high heat. Cook half your beans for 9 to11 minutes until tender, then season with salt and pepper. Spread the beans out on a platter to cool while you cook the other half of your beans. Toss your beans in a pesto sauce and serve with your remaining tomatoes on a plate.
Tasty Summer Squash Pasta
Your guests will love this delicious and filling twist on pasta.
Ingredients
8 thinly sliced garlic cloves
¼ cup olive oil
Kosher salt
2 pounds squashes and zucchini cut length-wise
12 ounces large pasta
2 ounces grated parmesan cheese
¼ cup divided basil leaves
1 tsp pepper
1tbsp lemon juice
Heat your oil in a large skillet over medium heat, and then cook your garlic until lightly browned for about 4 minutes. Increase the heat to medium-high and add in your squash along with salt for seasoning. Cook the squash for about 12 to15 minutes, turning the heat down when it starts sticking to the pan.
Boil your pasta until al dente, and then transfer it to the squash skillet. Keep cooking your pasta while adding in parmesan cheese. Toss in the lemon juice and basil once the pasta is coated.
Let us know if you need help with anything else by calling (844) 681-7057. We are always ready to help out Addison Park residents!