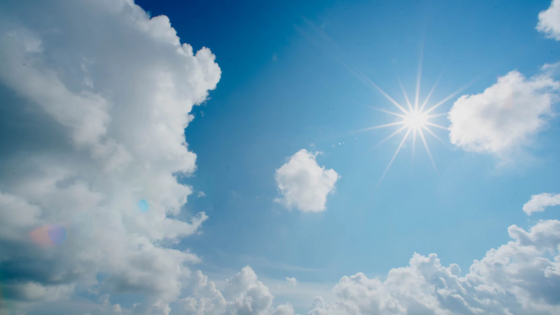 Exposure to the sun during this time of year can increase your risk of sunburn, heat stroke and other sun- and heat-related health problems. Keep the following tips in mind to stay safe while you're out in the sun this season.
Apply plenty of sunscreen.
Sunscreen is an important part of keeping your skin safe from sunburn and other sun damage. Before heading out the door this summer, apply sunscreen that offers protection from the sun's UV rays. Since sunscreen takes time to begin working, apply it about 20 to 30 minutes before going out. Remember to reapply it every two hours while you're outside or more often if you're going swimming.
Wear sunglasses with UV protection.
UV rays from the sun can cause damage to your eyes over time. You can reduce this risk by wearing sunglasses that offer UV protection when you're outdoors. Keep in mind that you should also wear sunglasses while you're in cars this summer and when you're outside on cloudy days.
Put on a hat.
Some hats can provide you with shade from the sun while also protecting your eyes and face from UV rays. Whether you're hanging out at the pool, strolling through the park, or getting some outdoor exercise, consider wearing a hat with a wide brim. Pairing one of these hats with sunglasses provides you with even better protection from the sun this summer.
Stay hydrated.
Being out in the sun and heat makes you sweat, so it's important to stay hydrated. Bring a bottle of water or two with you when you'll be outside this summer. This helps prevent dehydration, which can cause serious complications.
Avoid strong sun and heat.
Plan outdoor time for when the sun and heat aren't as strong. This means being outside during the morning, late afternoon, and evening. Avoid doing outdoor activities during the middle part of the day, especially during heat waves. This helps reduce your risk of heat stroke, which requires emergency medical care.
Our community features two pools, so you can stay cool in the summer heat! Contact us for more information on our apartments in Charlotte, NC.