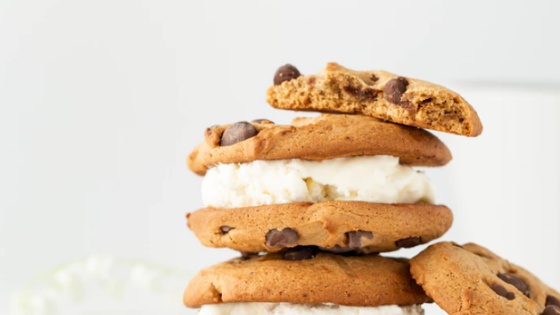 Residents of apartments in Charlotte, NC, can get their chocolate fix even when outdoor temperatures are soaring. Try out these tantalizing 3 chocolatey sweet treats that you can enjoy on hot summer days.
Chocolate Chip Ice Cream Sandwiches
Simply take two of your favorite chocolate chip cookies, scoop your favorite ice cream on top of one of them, and put the other cookie over the ice cream. Ice cream flavors that pair superbly with chocolate chip cookies include raspberry, blackberry, peach, strawberry, mint, pistachio and Neapolitan. For a sweeter variation, you can use sugar cookies instead. Purchase your cookies at a local bakery instead of home-baking them helps keep your apartment nice and cool.
Chilled Chocolate Mousse
Chilled chocolate mousse is particularly fitting as a summertime dessert because it's lighter. For a particularly intriguing flavor combination, prepare an airy white-chocolate mousse, freeze for several hours before serving, and garnish it with curls of bittersweet chocolate that you make using a vegetable peeler.
White Chocolate and Orange Truffles
Simply combine small pieces of white chocolate with butter and heavy cream and melt it very slowly in a saucepan on the stove. Stir in orange extract and powdered sugar to taste and place the mixture in the refrigerator for at least two hours. Use a melon baller to scoop portions out, roll them in powdered sugar, and serve.
We've got floor plans to suit all lifestyles and preferences. Please reach out to us today to find out more!