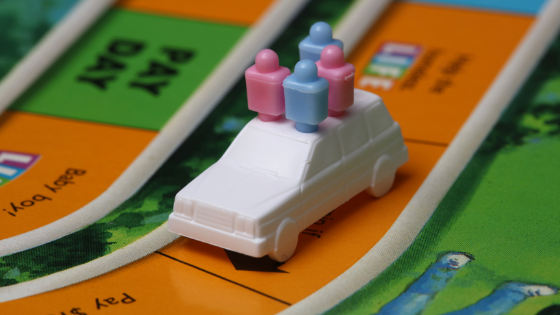 As the days get shorter, the nights get longer, and the weather cools, it can be tempting to stay inside, curled up watching Netflix and eating comfort food. But the changing seasons don't have to put you in hibernation mode. Instead, you can get your friends together for some fall-themed fun. Here are a few ideas for inspiration.
Caramel Apple Bar
Provide a bag of apples and have your friends bring their favorite toppings. Set them up buffet-style, and let your guests help themselves to caramel, chocolate, sprinkles, and any other creative combinations they can come up with. For a little extra variety, you can also serve hot chocolate or coffee with fun "add-ons" such as toffee bits, peppermint chips, and whipped cream.
Cook-Off or Potluck Night
Invite your friends to bring their favorite fall treats to share, and see who can come up with the most creative dessert or tasty dish. To make it even more fun, open up your kitchen for an official cook-off. People who don't like to cook can serve as contest judges.
Game Night
Host a game night for your friends, or invite guests who don't know each other well so they can meet new people. Encourage them to team up and play icebreaker games, party games or board games. Provide fall-themed prizes or have each guest bring something to contribute to a "prize pool" that players can select from.
Service Project
Since the holidays are right around the corner, various charities are looking for donations. Get your friends together for a service project, such as putting together food baskets for low-income families or hygiene kits for the homeless.
Anti-Fall Party
If fall is not your favorite time of year, and you're already longing for the return of longer days and warmer weather, you can always bring summer back, if only for a few hours. Luau parties are a big hit any time of year or choose any theme you like that doesn't remind you of fall. If it's warm enough, have your friends gather outside and throw some burgers on the grill.
Our Charlotte, NC apartment homes provide plenty of space for entertaining friends. Contact us today to see which floor plans are available.