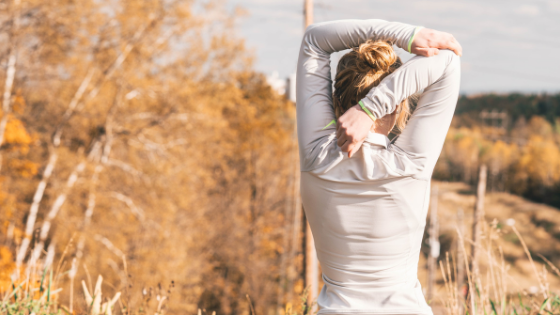 When temperatures drop, the days get shorter, and the nights get longer, it's tempting to go into hibernation. But staying active can boost your mood and your overall health. Here are some tips for staying in shape this fall.
Take a Fitness Class
Many people wait until the new year to begin working on their fitness goals, but you can put yourself ahead of the pack by getting started right now. Gyms usually offer classes that begin in the fall, so you can sign up before the holidays get underway.
Make Exercise Convenient
If you can't get to the gym, you don't have to forgo working out altogether. Fitness DVDs, apps, and YouTube channels make it easy to exercise from your living room.
Work Out in Front of the TV
Enjoying some downtime in front of the TV doesn't mean you have to be a couch potato. Do some aerobics or strength training while you watch the latest episodes of your favorite series, or complete some cardio during the commercial breaks.
Incorporate Exercise Into Your Day
When our schedules become over-booked, finding time to work out can be difficult. Incorporate exercise into your day whenever possible. Take the stairs instead of the elevator. Park farther away from your workplace or the grocery store and get some extra walking in.
Enjoy the Weather
If you like hitting up local bike trails or hiking in the woods, now is the time to do it before winter's chill sets in. Weather permitting, you may even be able to enjoy outdoor pursuits typically associated with summer, such as kayaking. The crisp fall air can be invigorating to your body, and since people tend to spend more time indoors in the fall, you probably won't have to deal with crowds competing for the same outdoor space.
Team Up
Recruiting a friend or family member to exercise with you keeps both of you accountable as you work toward your fitness goals. It can make exercise more enjoyable, too.
Many residents of our Charlotte, NC apartments are staying in shape this fall by taking advantage of our on-site fitness center. Contact us today to learn more about the amenities we offer.