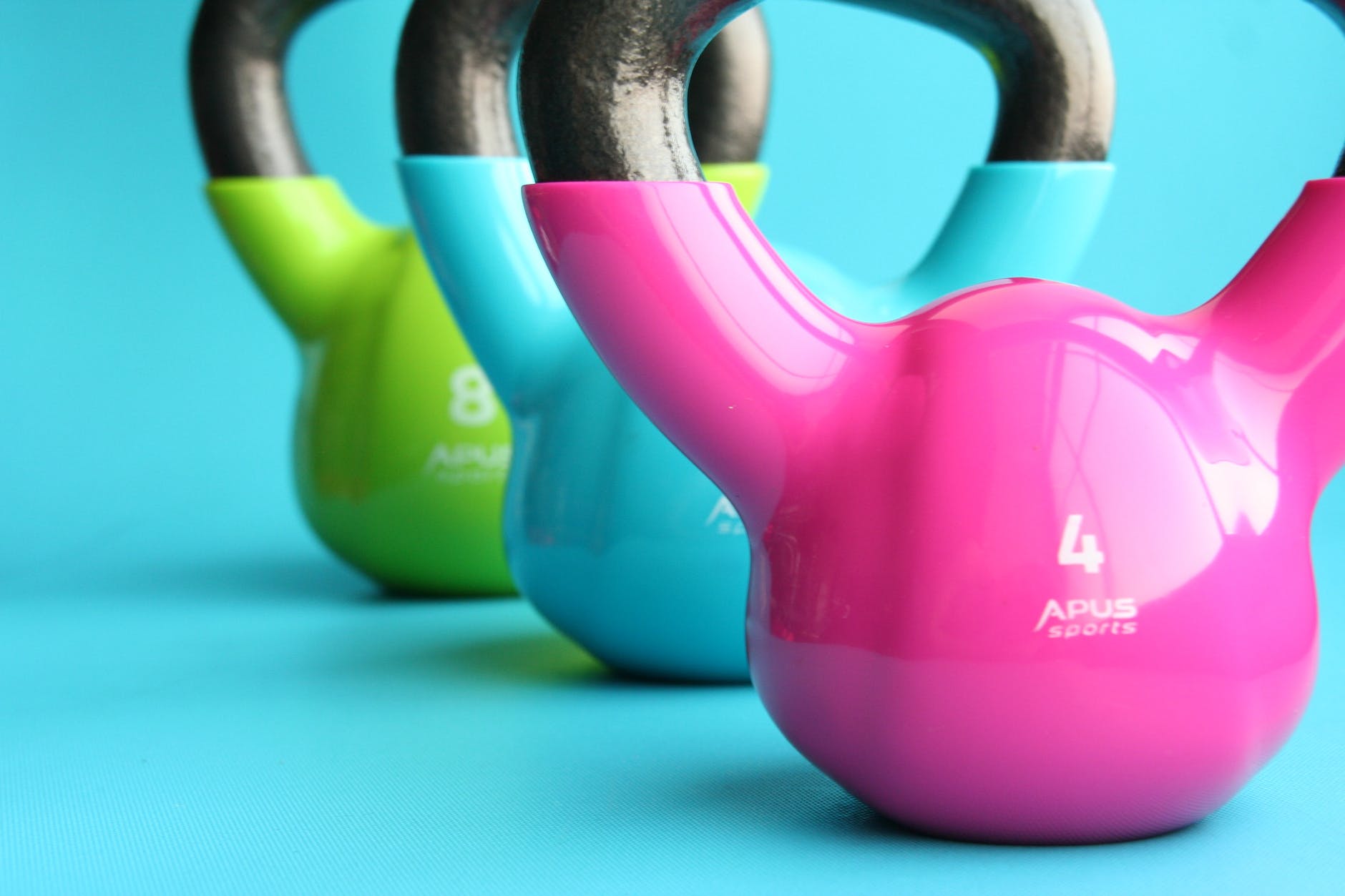 It's like they were designed for apartment residents. Kettlebell weights store nicely wherever you like, but give you a workout that's effective and feels good — just like a bench, machine or other equipment that takes over your space. You can do heavy reps and build muscle, or lighten up and get your blood flowing. Tuck them out of sight when you're done.
What Are Kettlebells?
Kettlebells are simple weights with satisfying handles that are easy to grasp and lift and simple to put down gracefully. They don't have the balance issues of barbells or dumbbells since all the weight hangs down from the handle. That's also better for your wrists and arms in many cases, since those smaller muscles don't have to keep busy, just your bigger muscle groups which are doing the actual lifting.
Bring Your Exercise Routine Home
If you go to a gym, you can establish your workout routine with your trainer or in a class, then have the option of doing your workout at the gym or with your kettlebells at home as it's convenient for you. With a roll-up mat, you can mix in some stretching and even yoga or Pilates and still leave no trace when everything's tucked away.
Simple Sets or Fancy All-in-One Units
For the price of a week's coffees you can get a basic kettlebell set — look for single-piece cast rather than welded construction — or you can spend one or two hundred on single-unit adjustable-weight systems from big names.
The Kettlebell Lifestyle
You can personalize your kettlebells using kettlebell skins and create your own kettlebell-themed decor with a pugs-with-kettlebells duvet cover. This laminated poster helps you get going quickly and, if you prefer a high-intensity interval training session (HIIT) "The Twelve Minute Athlete" has one. Kettlebells seem to be a fun and creative match for apartment people.
A kettlebell exercise space is just one of the thousands of ways you can create your own unique lifestyle in our beautiful apartments in Charlotte, NC. It could be time for you to make the move and schedule a visit to experience our expertly designed apartment homes. There's one here for you — call today.